Zephaniah
Dates:
Begins January 12-14, 2021
A 10-WEEK IN-DEPTH BIBLE STUDY FOR THOSE WHO LOVE GOD'S WORD
Zephaniah had one of the most difficult tasks of any prophet - to proclaim the coming judgement of God. He lived with the certainty that judgement would soon fall upon the southern kingdom of Judah, but that this judgement was merely a foretaste of the coming judgement of the Day of The LORD.
In its three, short chapters, Zephaniah gives us one of the most extensive descriptions of the judgement of God found anywhere in the Bible. And yet, Zephaniah ends with hope because God would not fail to show mercy to His people and redeem them from destruction. Even more, God promised them the eternal peace and joy of His own presence in the coming Messiah!
The very Day of the LORD promised through Zephaniah is almost upon us. Come and study with us as we ponder both the justice and mercy of God that are coming in these Last Days.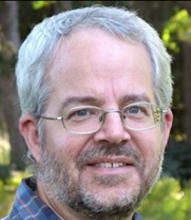 John has been a student of God's Word for many years and has a deep love and sense of awe for the Scriptures. He loves to share the truths of God's Word so that His people may grow in their love for their Saviour and live a faithful life of obedience unto Him.
John and his wife Joy are parents of four children and make their home in Stratford, Ontario.