Women in the Church
Online registration is not open at this time.
A 6-WEEK IN-DEPTH STUDY FOR THOSE WHO LOVE GOD'S WORD
The issue of the role of women in the church has divided Christians for centuries.
The biblical passages (1 Corinthians 14:34-35 and 1 Timothy 2:11-15) at the heart of the controversy also happen to be among the most difficult to interpret.
In this short study we will evaluate each of these difficult passages striving as best we can to understand God's intended meaning , all the while determined not to violate or distort the God-breathed Word of God.
Are you up for the challenge?
Join us for this summer adventure!
To God be all the glory!
_________________________________________________________________________________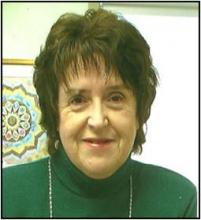 Co-founder of Solid Ground Ministries and gifted Bible teacher. Ruth is extremely well grounded in the Word of God and is dearly loved by her students. Ruth has a God given ability to communicate clearly the unchanging truths of God's Word with passion and delight. She has been teaching God's Word with Solid Ground since its inception in 1991. Her prayer for herself and her students is that, through the Scriptures, they might come to know their God intimately, to love Him deeply and to serve and obey Him wholeheartedly. Ruth enjoys living single - a life of "undistracted devotion to Christ".