What's Next? (Kids' Course)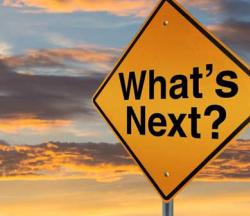 Online registration is not open at this time.
A 10-WEEK BIBLE STUDY FOR KIDS ages 10 to 13
Join us as we learn what the Bible teaches about prophecy, the times we live in, and the future things to come.
Lessons will cover the following:
The importance of studying prophecy
Daniels' prophecy of 70 weeks
Israel in prophecy
The signs of Jesus' coming
The "who, what, when, where and how" of the Rapture or "catching up"
Please note:
This course is designed for children ages 10-13. It is very important that the kids who come to study are personally interested in taking the course. In order to register, all participants will need to identify one reason they would like to take the course and also confirm that they are choosing to sign up.
Children who are 9 or 14 years of age who want to sign up for the course will initially be placed on a waiting list. Space permitting, they will be enrolled after the registration deadline of Monday, January 25th.
Registration:
Classes will be held on Monday afternoons from 4:00 to 5:15 p.m. The course will begin on Monday, February 1st and end on Monday, April 26th. There will not be a class on Monday, February 15th (Family Day), March 15th (March Break) or April 5th (Easter Monday). Cost is $25 per student. Participants will receive work sheets for every lesson. Please register either in person or by calling the office at 519-745-6115. The deadline for registration is Monday, January 25th. Please note that class size is limited.
TEACHERS: Wendy Wiens and Catherine Browne
The teaching team for this study are long-time students of Solid Ground with experience teaching kids of different ages in various Christian Education programs. Wendy Wiens and Catherine Browne are passionate about teaching kids the truths of God's Word.