Revelation Matters Pt 5 - Christ's Return and the 75 Days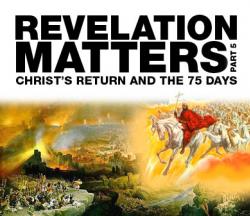 A 10-WEEK IN-DEPTH STUDY FOR THOSE WHO LOVE GOD'S WORD
Finally, our journey along the last days timeline has brought us to the return of Jesus Christ in power and great glory! It is impossible to overstate, as we try to imagine, the impact this long-awaited event will have on every single person in the world.
We will begin by laying out step by step the path of Jesus' return from Bozrah to Jerusalem.
Then, because the prophet Daniel specifies a 75-day interval after the end of the Tribulation, we will evaluate the steps He will take to prepare the world perfectly for His 1000-year reign.
These are just some of the topics we will be pursuing:
The destruction of the nations gathered against the Lord
The judgment of the Antichrist and the False Prophet
The confinement of Satan
The resurrection of the Tribulation saints
The judgment of the surviving nations (sheep and goats)
The Lamb's Marriage Supper
We hope that you will join us for the upcoming course! You will surely be encouraged and comforted by God's word as it outlines so precisely what is to come!
NOTE: This is Part 5 in the Bible study series on the book of Revelation. You are welcome to join us even if you haven't taken Part 1 - 4.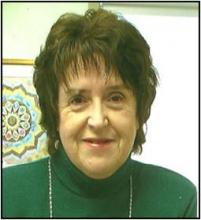 Co-founder of Solid Ground Ministries and gifted Bible teacher. Ruth is extremely well grounded in the Word of God and is dearly loved by her students. Ruth has a God given ability to communicate clearly the unchanging truths of God's Word with passion and delight. She has been teaching God's Word with Solid Ground since its inception in 1991. Her prayer for herself and her students is that, through the Scriptures, they might come to know their God intimately, to love Him deeply and to serve and obey Him wholeheartedly. Ruth enjoys living single - a life of "undistracted devotion to Christ".