Revelation Matters Pt 3 - On the Way to Tribulation
Dates:
Begins Sept 21 - 22, 2021
A 12-WEEK IN-DEPTH STUDY FOR THOSE WHO LOVE GOD'S WORD
The focus of our 12-week Fall Study will be some prophesied events that could possibly be fulfilled in our day, before we are caught up to be with the Lord. We know that there are no signs that must be fulfilled for the Rapture to take place, but perhaps we could still be here to see some of them. Among those could possibly be the following:
The war of Gog of Magog (Ezeckeil 38 & 39)
The Psalm 83 war
The destruction of Damascus (Isaiah 17)
The 3rd Temple in Jerusalem
The rise of the individual nations in the "last days"
If these events could be in the process of being fulfilled now, studying carefully the passages that speak of them will equip us to be able to identify the details being reported on the world news evening after evening.
We have been charged to be alert and watchful as we await our soon coming Lord and King, Jesus Christ. We will pursue these Revelation Matters into the rest of Scripture as well.
Join us for this timely study as we determine to grow, step by step, in our understanding of these last days!
NOTE: This is Part 3 in the Bible study series on the book of Revelation. You are welcome to join us even if you haven't taken Part 1 & 2.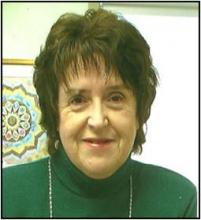 Co-founder of Solid Ground Ministries and gifted Bible teacher. Ruth is extremely well grounded in the Word of God and is dearly loved by her students. Ruth has a God given ability to communicate clearly the unchanging truths of God's Word with passion and delight. She has been teaching God's Word with Solid Ground since its inception in 1991. Her prayer for herself and her students is that, through the Scriptures, they might come to know their God intimately, to love Him deeply and to serve and obey Him wholeheartedly. Ruth enjoys living single - a life of "undistracted devotion to Christ".