Jude - Keep the Faith
A 6-WEEK IN-DEPTH BIBLE STUDY FOR THOSE WHO LOVE GOD'S WORD
As we look around us, we can see the church drifting away from the truths of the faith and increasingly adopting the 'wisdom' and practices of the world. The evidence of this is found in almost every area of life from ethics and morality to beliefs about man, history and the very meaning of life itself. However, underneath the veneer of the 'issues' is a single root cause - we are failing to defend the faith entrusted to us and glorious hope of the gospel that our fallen world deperately needs. The answer is to "Keep the Faith".
In the short little book of Jude, God addresses our very condition and provides us with the wisdom we need to remain faithful to Him.
Come and join us as we study the gracious truths of Jude that are so pertinent for us today.
---
Optional Study Book – Jude*
Precept Upon Precept (~5 hrs/wk)
*This Precept workbook is designed to enrich your Bible Study
Deadline to reserve a study book is Friday, June 25th!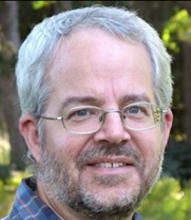 John has been a student of God's Word for many years and has a deep love and sense of awe for the Scriptures. He loves to share the truths of God's Word so that His people may grow in their love for their Saviour and live a faithful life of obedience unto Him.
John and his wife Joy are parents of four children and make their home in Stratford, Ontario.