The Gospel of John | Jesus,Our God and Saviour
Dates:
Begins September 22-24, 2020
A 12-WEEK IN-DEPTH BIBLE STUDY FOR THOSE WHO LOVE GOD'S WORD
"Then He said to Thomas, "Reach here with your finger, and see My hands; and reach here your hand and put it into My side; and do not be unbelieving, but believing." Thomas answered and said to Him, "My Lord and my God!" John 20: 27, 28
As Jesus left the Upper Room, the cross lay before Him. But His death was not the end, for His resurrection from the dead was assured and, with it, the answer to His prayer – He would be exalted in glory above all things and every other name.
But these truths are precious only to those who believe in Him as both Saviour and God. The words of Thomas are the testimony of every true believer in Jesus Christ – He is both Lord and God. And the lives of those who believe are forever lived for His glory alone.
Come and learn with us as we ponder the wonderful conclusion of Christ's earthly ministry and what it means to live for Him, our great God and Saviour.
NOTE: This is Part 9 in the Bible study series on the Gospel of John. You are welcome to join us even if you haven't taken Parts 1 - 8. This course starts with The Gospel of John chapter 17.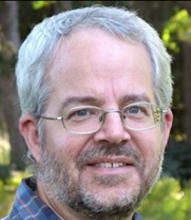 John has been a student of God's Word for many years and has a deep love and sense of awe for the Scriptures. He loves to share the truths of God's Word so that His people may grow in their love for their Saviour and live a faithful life of obedience unto Him.
John and his wife Joy are parents of four children and make their home in Stratford, Ontario.