Genesis Pt 4 - The Rise of Mankind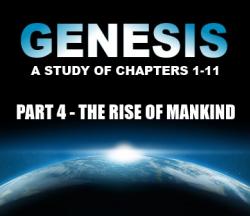 A 10-WEEK IN-DEPTH BIBLE STUDY FOR THOSE WHO LOVE GOD
Genesis is the 'Book of Beginnings' and is the foundation upon which the rest of the Bible stands. It is the divine record of the beginning of the universe, of humanity and of sin, suffering and death in our world. But it is also where our hope begins with the promise of the coming 'Seed of the woman' who would eventually come and save.
But how would that happen and what would become of Adam and Eve and their children? What would become of humanity?
In Genesis Part 4 we will study the record of the rise and expansion of mankind and their sin that would result in the global judgement of the Flood. But, through all of it, we continually see the glory of God in His justice, mercy and patience to an unworthy world.
Come and join us as we study these foundational truths!
NOTE: This is Part 4 in the Bible study series on Genesis 1 - 11. You are welcome to join us even if you haven't taken Parts 1 - 3.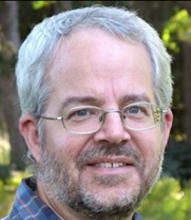 John has been a student of God's Word for many years and has a deep love and sense of awe for the Scriptures. He loves to share the truths of God's Word so that His people may grow in their love for their Saviour and live a faithful life of obedience unto Him.
John and his wife Joy are parents of four children and make their home in Stratford, Ontario.