Genesis Pt 2 - God's Grand Design
Dates:
Begins Sept 21 - 23, 2021
A 12-WEEK IN-DEPTH BIBLE STUDY FOR THOSE WHO LOVE GOD'S WORD
The opening chapters of Genesis are foundational to our understanding of all things and to the revelation of God in the rest of Scripture, and His revelation begins with His creation of all things, including Man. Having created the universe for Man to live in, God then created Man as His final great work of creation on the sixth day.
In Genesis chapter 2, God goes on to reveal to us more about the sixth and final day of creation including details about the Garden of Eden and the creation of Man. In so doing, God begins to show us His sovereign purposes and 'grand design' for His creation and our place within it.
Come and join us as we learn about God's grand design for Man and creation.
NOTE: This is Part 2 in the Bible study series on Genesis 1 - 11. You are welcome to join us even if you haven't taken Part 1.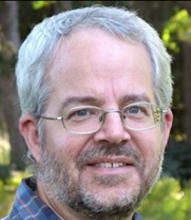 John has been a student of God's Word for many years and has a deep love and sense of awe for the Scriptures. He loves to share the truths of God's Word so that His people may grow in their love for their Saviour and live a faithful life of obedience unto Him.
John and his wife Joy are parents of four children and make their home in Stratford, Ontario.