Genesis Pt 1 - In the Beginning
A 10-WEEK IN-DEPTH BIBLE STUDY FOR THOSE WHO LOVE GOD'S WORD
The Hebrew word translated as the English word "Genesis", means 'the origins' or 'the beginning' of all things. It provides the foundational truths upon which the rest of Scripture stands - the truth about God, creation, humanity, sin, salvation, civilization, history and how it will all end.
In short, the first eleven chapters of Genesis are essential to an accurate biblical worldview. It is not surprising then, that these very truths are under attack today for, if God's revelation about the beginning of all things can be erased, then everything else in the Bible crumbles with it.
We must know these opening chapters of God's Word to fully know Him and understand our world and place within it.
Come and join us as we study these foundational truths!
---
Optional Study Book – Genesis Part 1*
1. Precept Upon Precept (~5 hrs/wk)
2. Precept In and Out (~1-3 hrs/wk)
*These Precept workbooks are designed to enrich your Bible Study
*Choose the commitment level perfect for you
*Any one of these options will enhance your understanding of Genesis
Deadline to reserve a study book is Wednesday, March 24th!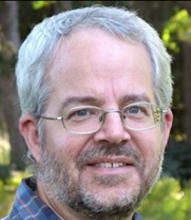 John has been a student of God's Word for many years and has a deep love and sense of awe for the Scriptures. He loves to share the truths of God's Word so that His people may grow in their love for their Saviour and live a faithful life of obedience unto Him.
John and his wife Joy are parents of four children and make their home in Stratford, Ontario.