The Church of so Great a Salvation | Part 3
Dates:
Begins January 7-10, 2018
Online registration is not open at this time.
A 10-WEEK IN-DEPTH TOPICAL STUDY FOR THOSE WHO LOVE GOD'S WORD
In the fall of 2017 we followed the experience of the visible church from its inception at the coming of the Holy Spirit at Pentecost through its 2000-year history to its condition at the present time. How our eyes were opened to the dire consequences of embracing the wisdom of man rather than the wisdom of the Builder and Head of the church Himself, Jesus Christ!
Having seen "how we got here from there", we will now consult the Word of God so the Scripture can instruct us anew concerning the things of the church. If you are excited about pursuing biblical answers to some hard questions and tackling some tough issues, please consider joining us!
After all, the Church is the pillar and support of THE TRUTH! (1 Timothy 3:15)
The adventure continues!
To God alone be all the Glory!
"He who has an ear let him hear what the Spirit says to the churches" Revelation 2:11
You can join us for Part 3 even if you haven't taken Parts 1 & 2
________________________________________________________________________________________________________________________________________________________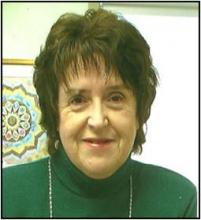 Co-founder of Solid Ground Ministries and gifted Bible teacher. Ruth is extremely well grounded in the Word of God and is dearly loved by her students. Ruth has a God given ability to communicate clearly the unchanging truths of God's Word with passion and delight. She has been teaching God's Word with Solid Ground since its inception in 1991. Her prayer for herself and her students is that, through the Scriptures, they might come to know their God intimately, to love Him deeply and to serve and obey Him wholeheartedly. Ruth enjoys living single - a life of "undistracted devotion to Christ".