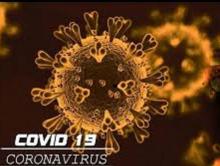 We are excited to announce that we will be returning to in-person classes in a limited capacity beginning in September! As class numbers will be necessarily restricted, we will also continue to offer one Zoom class for each course, as well as online audio recordings.
Protocol for attending classes at Solid Ground
While we are aiming to provide a safe environment to return to in-person classes, please be aware that by choosing to attend, you do so at your own risk.
1. Please stay at home if you or anyone in your household:
​a. have any signs of illness
​b. have had a fever or flu-like symptoms in the last 14 days
​c. have been exposed to anyone who has tested positive for COVID-19 in the past 14 days
​d. have travelled outside of Ontario in the past 14 days
2. In compliance with the recent bylaw passed for Waterloo Region, face masks must be worn. Exceptions are made for those who are unable to wear a face covering as a result of a medical condition or disability.
3. Admission to the building will begin 30 minutes prior to class starting time. We ask you to arrive no later than 10 minutes before the class starts to enable all, including our volunteers, to be seated on time.
4. Upon arrival, we ask that you use the hand sanitizer provided. Please give your name to the greeter who will sign you in.
5. Chairs have been arranged to keep a physical distance of 2 metres. Please maintain this distance unless attending with household members / those in your social circle or 'bubble'.
6. Beverages and snacks will not be provided.
7. We ask that you attend only the class for which you have been registered, given our space and numbers limitations.
8. Please leave the building after the class has ended. We encourage you to ​continue any conversations outside while maintaining social distancing.
9. In keeping with recommended health and safety guidelines, we are cleaning and disinfecting washrooms and frequently touched surfaces prior to each class.