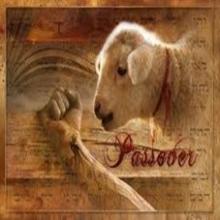 Easter and the Biblical Spring Feasts
When reading the four Gospel accounts and what is recorded about Jesus' last days with His disciples in Jerusalem, have you ever found yourself pondering any of the "difficult to reconcile" passages within the various accounts? Have you ever wondered how all of the "raised on the third day" passages of Scripture – death on Friday afternoon followed by resurrection early Sunday morning – three days and two nights in the grave – align with Jesus' own words in Matthew 12:40 when He said that He would spend "three days and three nights in the heart of the earth". Have you ever wondered how Jesus could celebrate a Passover meal with His disciples one night, and then "be" the Passover sacrifice the following day?
It was primarily a personal struggle with these very questions that launched the author of this commentary into a three-year quest to closely examine the Scriptures and other primary sources for what is known of the early 1st Century Passover celebrations in order to reasonably explain these "difficulties" within the Scriptures. As a result of this research, he has written a commentary entitled "Easter and the Biblical Spring Feasts" which addresses these questions and hopefully others that you may have encountered regarding the celebration of Easter.
This free commentary has been authored by Jim Leichnitz, who previously authored "The Call to Discipleship" study for Solid Ground Ministries. The commentary can be accessed by clicking on this link Easter and the Biblical Spring Feasts.
Any questions or comments regarding this commentary can be addressed to Jim at js.leichnitz@gmail.com